Reema Ahmad
Midwestern States Advisor & Director, Muslim Voter Project
Reema Ahmad is a community organizer with experience in political, electoral, and issue-based campaigns. Reema was born and raised in a multi-ethnic and multi-religious family in Milwaukee. She credits her strong belief in civic responsibilities and community-built power with social activism growing up, as well as coming of (political) age post-9/11 in a tight-knit American Muslim community with a history of educational outreach. In her first job after college, working in government affairs, she saw firsthand the consequences of political dis-engagement on the ability of minority communities to see their concerns taken up by elected officials. Identifying a need, Reema collaborated with community leaders to found Project Mobilize, a 501(c)4 organization dedicated to increasing civic participation and representation from politically marginalized communities across Chicago. The effort increased political participation from American Muslim voters by 54 percent and saw 2 of its first-time candidates elected into local offices. Reema later joined Asian Americans Advancing Justice – Chicago, where she led the Pan-Asian Voter Empowerment [PAVE] Coalition of 13 social service community-based organizations. She directed strategic community outreach for the Jesus 'Chuy' Garcia mayoral campaign in Chicago, mobilizing political support, money, and votes from across Middle Eastern, Asian, Arab, and Muslim American communities. More recently, Reema was campaign manager for a state representative race in Chicago and the second most diverse district in the country for a grassroots Asian American and Muslim American candidate. Reema is passionate about creating the authentic relationships and mutual investments between diverse communities that will be essential in the next 30 years as the U.S. becomes a minority-majority country. She firmly believes this job will be rooted in community organizing and driven by young people: paving the way for future generations to keep the baton moving forward.
Cliff Albright
Southern Regional Advisor
Cliff is a cofounder of Black Voters Matter Fund, which builds community and organizational capacity related to Black voting power. He is also principal consultant at Strategic Cliff Notes. Cliff hosts a weekly radio show in Atlanta, has served as an instructor of African-American Studies and has contributed articles to The Guardian and other online publications. Cliff previously lived in historic Selma, Alabama, where he focused on bringing financial resources to Alabama's blackbelt region.  He incorporates a community organizing perspective based on more than 20 years of social justice Activism. Cliff attended Cornell University, where he obtained his B.S. in Applied Economics and an M.P.S. in Africana Studies. He also has an M.B.A. from the University of Alabama.
Jamaa Bickley-King
Senior Advisor, Data & Targeting
Jamaa Bickley-King has over 20 years of political experience in the progressive and Democratic party space.  He has had critical roles in implementing innovative data-centric programs to engage people of color, in particular, Black voters.  He has implementing custom voter engagement programs for the NAACP, The Prime Minister of Trinidad Tobago and successfully deployed the first 50 state VAN and Voter file system for a national non-profit in the US.  He was the critical tech architect for the NAACP's 2012 voter registration program where they registered over 600,000 people nationally. He is also, the Chairman of the Board, President, and co-founder of New Virginia Majority.  Where NVM, completed a successful Black, Latino, and youth-targeted voter registration drive in Virginia, that registered 150,000 people in 2016. New Virginia Majority under the leadership of Jon Liss and Tram Nguyen is now the preeminent progressive force in Virginia for Voter Engagement and advocacy. He continues to help and support all progressive entities in any way that he can.
LaTosha Brown
Southern Regional Advisor
LaTosha Brown is an award-winning community organizer, philanthropic consultant, jazz singer and political strategist with over twenty years of experience working in the non-profit and philanthropy sectors on a wide variety of issues related to social justice, economic development, leadership development, wealth creation and civil rights. She is the co-founder of Black Voters Matter Fund, principal owner of TruthSpeaks Consulting, Inc., and a founding member of the Rockefeller Philanthropy Advisors' Gulf Coast Fund for Community Renewal and Ecological Health. For more than 25 years, she has served as a consultant and advisor for individual donors, various public foundations and private donors. Throughout her career, Ms. Brown has distinguished herself as a trusted expert and resource in community organizing, rural development and special programming for a number of national and regional philanthropies. She has consulted and advised foundations including the Marguerite Casey Foundation, the Ford Foundation, Mary Reynolds Babcock Foundation, the Black Belt Community Foundation, Friends of New Orleans, New World Foundation, Open Society Institute, Surdna Foundation, Community Foundation of South Alabama, Clinton Foundation, Clinton Global Initiative, Ibis Partners Investment Group and the Tides Foundation.
Andrea Catone
Director of Donor Organizing and Analytics
Andrea Catone is an organizer, network analyst, and movement strategist with a passion for helping grassroots leaders build relationships and capacity. Andrea has spent more than 9 years building and studying movement networks, including co-founding networks of progressive grassroots leaders like Action Together Network (ATN). Guided by her training as a sociologist, Andrea observes and analyzes network activity to assess leaders' needs and respond with targeted resources, connections, and support. As a public scholar, writer, and doctoral candidate at Rutgers University, Andrea also devotes time and research to intervening in and breaking cycles of the effects of trauma by investigating how these consequences operate socially, epigenetically, and across generations.
Regina Clemente
Managing Director
Regina has been serving in leadership roles at social justice non-profits, electoral campaigns, and film impact companies for over 15 years. She has led political, policy, film impact, and organizing teams at organizations like Planned Parenthood, the L.A. LGBT Center, Freedom to Marry, Blue State Digital, Brave New Films, and Shella Films (UNREST, 2017). She has a speciality in persuasion messaging around divisive issues, deep canvassing, building and managing strong grassroots teams both online and offline to make concrete change, and designing and implementing issue and candidate campaigns that deal with economic, racial, health, and environmental justice. She is a Los Angeles native who has a B.A in Urban & Environmental Policy from Occidental College and currently lives in Boise, ID.
Robbie Dunning
Operations Associate & Graphic Designer
Robbie Dunning is a poet, performer, artist and educator who works with MVP to support operational work, as well as develop and maintain graphics. Born and raised in rural Virginia, Robbie believes in the power of representation, storytelling, and creative community. They prize working with writers and performers of all ages to help hone their craft and clarify their stories. Robbie holds a Bachelor of the Arts in the Study of Women and Gender from Smith College. You can find their design work woven throughout the Movement 2016 Annual report and a variety of MVP logos and presentations. More information on their poetry and performances can be found here.
John Flajnik
Operations Director
John executes the daily operational and financial needs of Movement Voter Project and its many fiscally sponsored programs. He has over 17 years of managerial experience and studied business and Social Thought & Political Economy at the University of Massachusetts at Amherst. John is originally from Texas, but grew up in Cambridge where he first developed a love of coffee and a commitment to social and environmental justice. Outside of work John is an endurance athlete and lives with his family in Northampton.
Jason Franklin
Senior Philanthropic Advisor
Dr. Jason Franklin is the President of Ktisis Capital Advisors through which he serves as a strategic advisor to a mix of progressive individual donors, families, foundations and philanthropic collaboratives. In addition, in June 2015 he was appointed as the W.K. Kellogg Community Philanthropy Chair at the Johnson Center for Philanthropy to which he brings a background in grantmaking and donor education, nonprofit strategy and leadership, social entrepreneurship, and community organizing and advocacy. As holder of the nation's first endowed chair focused on community philanthropy, he engages in research, teaching, service, and thought leadership to explore and advance the field, nationally and internationally. He serves as board chair of the Proteus Fund; co-founder and co-chair of the Solidaire Donor Network; and on the boards of WiserGiving, Proteus Action League, and the Michigan Civic Education Fund. He is also an advisory board member of Amplifier and Our LGBT Fund at the Grand Rapids Community Foundation and a member of the Threshold Foundation and their High Impact Documentary Funding Circle, Democracy Alliance, and WINGS: Worldwide Initiatives for Grantmaker Support. Prior to his appointment as the Kellogg Chair, he served as Executive Director of Bolder Giving, an organization that inspired people to give big & take more risks with their philanthropy which was credited by Melinda Gates as an inspiration for the billionaire Giving Pledge. He received his PhD in Public Administration from New York University's Robert F. Wagner Graduate School of Public Service where he also held an appointment for ten years as an award-winning adjunct professor teaching about philanthropy and social change.
Alex Melman
Site Designer & Developer
Alex is a web developer, UX designer, and organizer based in Madison, WI. He has built sites and web tools for organizations including Movement Voter Project, Democracy in Color, VOTE MOB, Student Power Network, #NoRA, and Ready for Warren. Before settling happily in Wisconsin, Alex worked as a field organizer for Bernie 2016, a researcher and organizer with Corporate Action Network, a writer at Environment America, and as a cook. Alex also serves on the Board of Directors of the World Fellowship Center, an activist retreat and family vacation center in the White Mountains. He holds a B.A. in Economics and Environmental Studies from Brandeis University.
Myrna Orozco
Director of State Partnerships
Originally from Ciudad Juarez, in Chihuahua, Mexico, Myrna Orozco immigrated to the United States with her family at the age of 4. She has been organizing locally and nationally for over a decade and has joined MVP as Director of State Partnerships. Before joining MVP she worked as the Sanctuary Communications and Organizing Associate for Church World Service (CWS), where she helped coordinate the National Sanctuary Movement. In this capacity Myrna worked with coalitions across the country and provided training and technical assistance for those engaging in Sanctuary work. She also began a leadership development program for people directly impacted and continues to carry on some of that support in her current role at MVP. Myrna has also served in various capacities with immigrant rights organizations, serving as the Associate Director for the United We Dream Network (UWD) and as board president for the Immigrant Justice Advocacy Movement (IJAM). IJAM is the only immigrant-led, interfaith, community organization that is solely focused on immigration issues in the Kansas City metro area. She is a recipient of various awards including the prestigious Ohtli Award presented by the Mexican Embassy as well as the First Annual John Backer Award from Church World Service for outstanding advocacy for immigrants' and refugees' rights. Myrna currently resides in Houston, TX.
Bryan Perlmutter
Managing Director, Student Power Network & VOTE MOB
Bryan supports youth programming for movement voter project including supporting student power networks/alliances. Bryan is committed to building political power for young people across the country. He is the founder and former Executive Director of Ignite NC/Ignite NC Action Fund as well as part of the founding team of the Southern Vision Alliance. From 2012-2014 he was the communications and development director for the Youth Organizing Institute – where he was able to help win policy change around school discipline. Bryan was the winner of the 2016 Mario Savio Youth Activist award hosted at Berkeley and was the commencement speaker at the 2014 NC State University graduation for the non-profit studies department. He is currently pursuing his Masters in Public Administration at NYU Wagner School of Public Service.
Carolina Ramirez
Deputy Director of State Partnerships
Carolina is originally from Coahuila, Mexico and at the age of 4 migrated with her family to Southeast Texas. She began organizing in her rural town to create solidarity between marginalized communities and has organized nationally and locally for 10 years. Before joining MVP, she served as the Education Equity Manager for the United We Dream Network (UWDN) where she led national and local campaigns to increase access to higher education for undocumented immigrant youth. Prior to that, she served as the Own the Dream Coordinator and led national DACA (Deferred Action for Childhood Arrivals) programs in Texas, New Mexico, Missouri, and Arizona. In 2013, she co-founded the Houston site and chapter United We Dream Houston to serve, empower and organize families beyond DACA. Due to immense curiosity and commitment to her community, she has worn many hats in the movement including trainer and data manager. She graduated from Lamar University with a B.A. in Political Science and Spanish and lives in Houston, Texas.
Zulema Rodriguez
Arizona State Advisor & Director, Puerto Rican Voter Project
Zulema was born in Caguas, Puerto Rico and spent her early years in San Lorenzo, Puerto Rico. Zulema served as the southwest field coordinator and healthcare organizer for Service Employees International Union (SEIU). During her time at SEIU, Zulema implemented nationwide field strategy holding elected officials accountable in their support for a comprehensive immigration reform and other issues that directly affect underserved communities. She was the deputy national director concerning mass incarceration for the political advocacy group Center for Community Change (CCC) until early 2016. She is currently the vice president of the board for Phoenix Allies for Community Health focused on health justice and provides free healthcare to immigrants and refugees. An active environmentalist, Zulema's current projects focus on repurposing materials into original upcycled accessories. Building the Puerto Rican voting block in the states and supporting sustainability efforts in Puerto Rico fuel all that she does.
Joshua Vincent
Senior Organizer
Joshua Vincent is a musician and a community organizer. He previously served as a lead organizer and African American outreach coordinator for the 2008 Obama for America campaign (Obama 1.0) and as the State Coordinator & Political Director for the NC NAACP in 2012. In 2014 Josh was the Field Director for Ignite NC and currently works for the Movement Voter Project. As a musician, Joshua has worked with Grammy award winning poets, vocalists and producers such as J. Ivy, Tarrey Torrae, and Buckwild and 9th Wonder. Joshua is also one half of the musical production/hip hop duo Beatnam Vets. They have opened for artists such as Erykah Badu and Lupe Fiasco. Josh and his brother co-wrote part of the score for the second season of Arron McGruder's The Boondocks on Cartoon Network. Recently, the twin scored the first documentary on the uprising in Ferguson called "Ferguson a Report from an Occupied Territory", featured on the Fusion Network.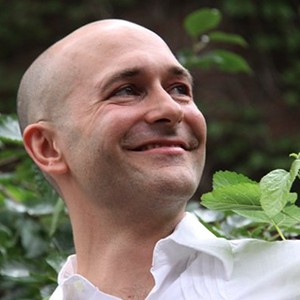 Billy Wimsatt
Founder & Executive Director
Billy has 20 years of experience in journalism (published in Chicago Tribune, Washington Post, etc), social entrepreneurship (co-founded several organizations including the League of Young Voters, Ready for Warren, Solidaire, and Rebuild the Dream), philanthropy (co-founded Solidaire and consults for individual donors and family foundations), and consulting (Obama Campaign, MoveOn.org, Rock the Vote, Ohio Democratic Party, Green For All).