Our Mission
We fund grassroots groups to win lasting progressive power and policy change.
MVP works to strengthen progressive power at all levels of government by helping donors – big and small – support the best and most promising local community-based organizations in key states, with a focus on youth and communities of color.
We support hundreds of incredible organizations that both turn out unlikely voters and organize communities to grow their power and create transformation, from policy to the streets. We believe that supporting local movement vote groups is the most effective and most cost-effective strategy to transform our country.
Our Work
There are thousands of grassroots organizations working to build a true democracy and move the U.S. forward on issues of economic fairness, racial justice, immigrants rights, women's rights, LGBTQ rights, access to healthcare, and environmental sustainability. But not nearly enough direct funding or individual donations go to these groups. In the meantime, billions of dollars are spent each election cycle on TV ads and consultants. We are working to change that!
At MVP, we believe in organizing and organizers. We know that the way to win is by working at the intersections of social movements, grassroots communities, and elections to ensure that we both win big and build long-term progressive power. Our job is to:
Empower donors to embrace the impacts of their resources beyond elections. We connect donors to the most effective grassroots voter organizations in the country that mobilize their communities in critical states and build organizing power that lasts beyond the election cycle.
Move resources to directly impacted communities. We recommend groups that work in communities representing the true diversity of the American people: in communities of color; among working class, rural, low-income, LGBTQ, elderly and young/new voters and voters with disabilities, among students, renters, veterans, new Americans, those for whom English is a second language or isn't spoken at all, and others who may have additional barriers or need additional support to have their voices heard in the civic process.
Create new opportunities to fund the impossible and possible. We seed exciting, new, under-the-radar projects and get them on the map. We also work with movements, organizers, and leaders nationally and locally to develop electoral interventions in ways that work for them.
Check out our team page to learn about the MVP staff who make our work happen.
Our Process
We identify the geographies most in need of investment by looking at what is happening at the national, state, and local levels. We draw on in-depth political analysis and aggregated polling, coupled with the insights from our national and state advising teams. We look for opportunities where we can amplify our impact by supporting grassroots organizing that can protect communities and voters on the local, state, and national level.
Based on our analysis of political priorities and organizational capacity, we cluster states in tiered priorities and develop individual state-by-state investment targets.
Read more about our state tiers here.
To identify and select groups in each state, we engage in a group vetting process led by a team of skilled state advisors who bring years of experience focused on local, in-state movement building and political campaign work.
In each geography, we try to fund multiple groups with different strengths to build a mutually-supportive and resilient organizing ecosystem. We focus on funding groups that do year-round local organizing work in addition to voter mobilization work during election cycles, with a strong emphasis on people of color and youth organizations.
History & Success
2016-2018: Building a Model for Historic Grassroots Turnout
In early 2016, we spent six months consulting with more than fifty experts to develop an initial list of local movement groups organizing in key states and helped donors across the country support their organizing efforts.
We were deeply dismayed by the broader outcome of the 2016 election, but we did not stop organizing. In Alabama's special Senate election in 2017, MVP played an especially unique role in seeding, helping to incubate, and funding two major locally-driven, Black-led GOTV efforts: Woke Vote and Black Voters Matter Fund (which in turn supported 35 groups in 17 counties). These groups drove historic black turnout that year, and built power for expanded organizing in subsequent years.
2019-2020: Driving Electoral Victories
In the 2019-2020 cycle, MVP advised 41,000+ donors to help move tens of millions of dollars to more than 400 groups across 37 states. Our local partners were instrumental in close state-level victories in Arizona, Georgia, Wisconsin, Pennsylvania, Michigan.
In addition to driving electoral victories, MVP has been the first funder to seed or incubate more than 30 gap-filling organizations in key states. This includes groups like North Dakota Native Vote, Lancaster Stands Up, Florida Student Power Network, and Faith Organizing Alliance, a major African-American voter engagement group in Nevada.
2021-2022: Defying the Odds
Back in November of 2021, with all the factors stacked against us, MVP boldly vowed to defy the odds in the 2022 midterms by moving unprecedented support to supercharge local voter organizing across critical states and districts. One year later, MVP's hundreds of local partners did in fact defy the odds. 
2023-2024: Winning a Progressive Decade
In the 2023-2024 cycle, we are supporting hundreds of local organizations in key states to reach tens of millions of voters, win big, and pass progressive policy in 2025. 
Our Board
Melissa Giraud
Melissa Giraud is co-founder and co-director of EmbraceRace. She has spent a lifetime trying to center the voices, experiences and concerns of children and families, with a particular interest in BIPOC, immigrant, and first-generation children. She is the multiracial (Black/White) daughter of immigrants from Quebec and Dominica. Professionally, Melissa has sought to empower marginalized kids and families, first as an elementary school educator teaching in a bilingual (Spanish/English) program in a predominantly Mexican and Mexican American neighborhood in Chicago, then as an NPR producer in DC driven to recruit BIPOC voices and perspectives in the newsroom, and later as a radio reporter who collaborated with her former elementary students as they were coming of age to capture the experience of living biculturally and transnationally for NPR.
Melissa further pursued her interest in K-12 education and equity in graduate school and has been a consultant to numerous foundations and organizations, with special attention to the promise and perils of technology in advancing educational equity. Melissa has a B.A. in History from the University of Chicago and a M.A. in Education from The Ohio State University. She and her partner Andrew have two kids, ages 11 and 13.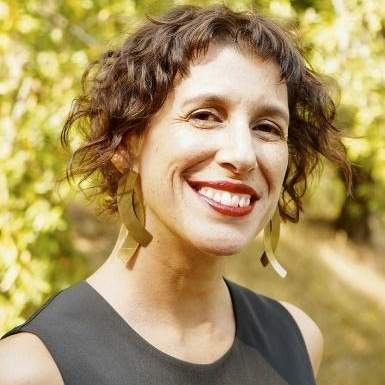 Esther F Morales
Esther Morales brings over 20 years of cross sector, business-facing and public service leadership to her work. Since January, 2021, she has served as the executive director of the Clean Energy Leadership Institute (CELI). Just prior, she was the Deputy Director of the California Office of the Small Business Advocate (CalOSBA) in the Governor's Office of Business and Economic Development (GO-Biz). Esther spent the preceding years, 2009 - 2017, working on policy implementation at the national level on a range of issues in Washington, DC including at the Department of Energy, Environmental Protection Agency, the National Women's Business Council, the U.S. Department of Health and Human Services, and at the White House in the Office of First Lady Mrs. Obama. Before moving to Washington, DC, she spent ten years managing issue and candidate campaigns, and working with non-profits organizing around racial justice issues. She earned her bachelor's degree from Princeton University.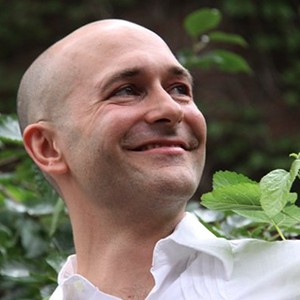 Billy Wimsatt
Billy has more than 25 years of experience in journalism, philanthropy, organizing, and social entrepreneurship, and has advised hundreds of donors to strategically invest tens of millions of dollars in hundreds of organizations and initiatives in 48 states, often with crucial seed funding to start, to scale, to launch c4s and PACs, and to voterize their work. He prides himself on talent scouting, offering nurturing support and coaching, and facilitating a spirit of strategic collaboration. Over the years his work, in partnership with many others, has helped to swing hundreds of close local, state and Federal elections and to pass hundreds of progressive policies. Founding and building Movement Voter Project has been the culmination of decades of work to support movements and progressive electoral and social change.
Before MVP, Billy co-founded several efforts, including Gamechanger Networks, League of Young Voters, Generational Alliance, Ready for Warren, Solidaire Network, Coffee Party, VOTE MOB, Student Power, and Rebuild the Dream. He has consulted with numerous organizations including the 2008 Obama Campaign, MoveOn.org, Rock the Vote, the Ohio Democratic Party, and Green For All. He is the author or editor of six books on social change and his writing has appeared in the Chicago Tribune, Washington Post, The Nation, and Vibe. He has been invited to speak widely, including at Stanford, Yale, Harvard's Kennedy School of Government, and MIT's Graduate School of Architecture and Planning. His work has received numerous honors, including a Firecracker Book Award for "Best Political Book of the Year," "Best Feature Story" from the National Association of Professional Journalists' Chicago Headline Club, The Source Magazine's "Power 30", Utne Magazine's "Utne Visionary", Finalist for "Organizer of the Year" with the New Organizing Institute, and a "21st Century Innovator" award from Midwest Academy. Originally from Chicago, Billy lives in Western Massachusetts with his family and two children (who out-organize him on a daily basis).