Win in 2024.
MVP is a one-stop shop for investing strategically in hundreds of local organizations to win the 2024 elections, transform policy in 2025, and build political power that lasts.
See the 2024 Plan
Georgia Alliance for Progress
Early Money Goes Further.
Every dollar today yields more votes than a dollar closer to Election Day.
Early money helps groups staff up, scale up, and level up — which means robust, year-round operations that can win elections and change policy.
Pledge to Give Early
215 People's Alliance
Organizing Works.
With early, sustained investment in local voter organizations, we can win elections, transform policy, and build political power that grows each year. MVP makes it easy. Read how.
Donor's Guide to Strategic Giving
Recent Blog Posts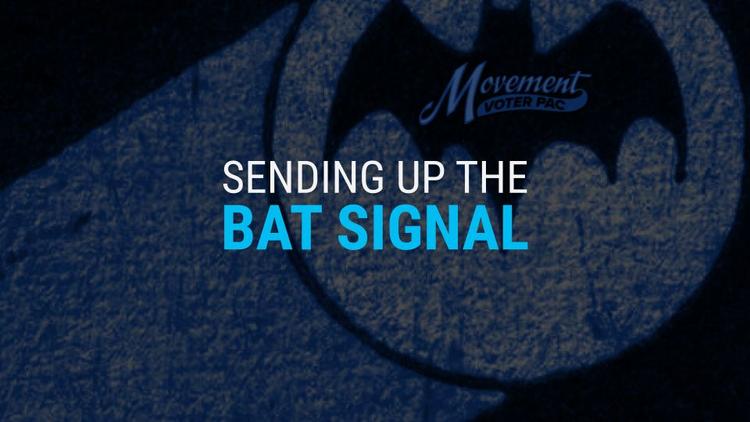 September 06, 2023
Sending Up the Bat Signal
The bad news: We have a five-alarm fire going into 2024. The good news: We can save the country and usher in a new Progressive Era.

November 17, 2023
How We Win Georgia in the 2024 Elections
In 2024, Georgia's sixteen electoral votes could decide the presidential race. We will deliver those votes — while also flipping at least seven state legislative seats. Here's how we'll do it.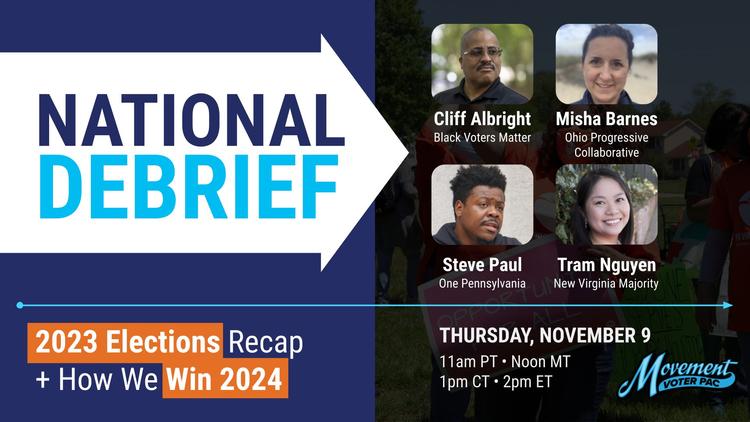 November 14, 2023
VIDEO: Last week's election debrief
Several states had pivotal elections on November 7th. We gathered with organizers to hear what happened, what it means — and how we gear up now to win in 2024. Here are their stories.
Explore the Map
Click on a state to browse groups there.
Featured Video
This is a Movement
Working at the intersections of social movements, grassroots communities, and elections is the best way to ensure that we both win big and build long-term progressive power.
Sign up for Our Newsletter