How do we win in 2024?
Invest in local organizers - now.
Together we support hundreds of local organizations in all the top 2024 states and districts - reaching tens of millions of voters, winning elections up and down ballot, and passing policy to build a Progressive Decade.
Donate
Get Involved
2022 Report
How We Defied The Odds
In November of 2021, with all the factors stacked against us, MVP boldly vowed to defy the odds in the 2022 midterms by moving unprecedented support to supercharge local voter organizing across critical states and districts. One year later, MVP's hundreds of local partners did it.
Featured Blog Post
San Antonio Groups Drive Justice Charter Initiative to May Ballot
March 16, 2023
Grassroots groups collected enough signatures to get San Antonio's Justice Charter on the May ballot. If passed, the initiative would improve the lives of Black and brown communities and create powerful momentum for the criminal justice reform movement in San Antonio and other cities.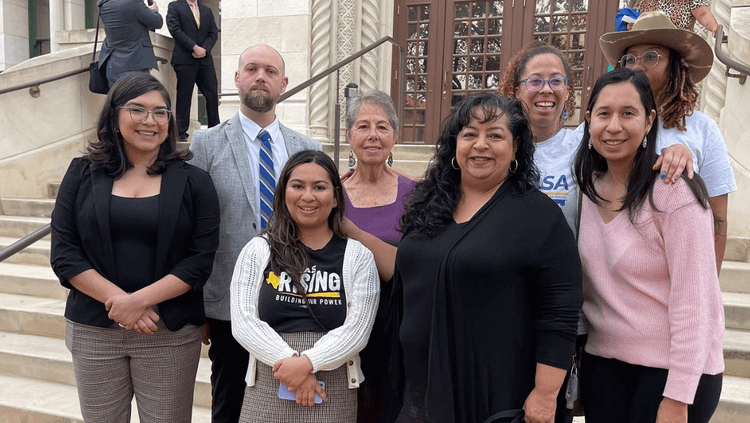 More Ways to Give
Want to donate to a particular focus area or group? Choose an option below.
Explore the Map
Click on a state to browse groups there.
Sign up for Our Newsletter