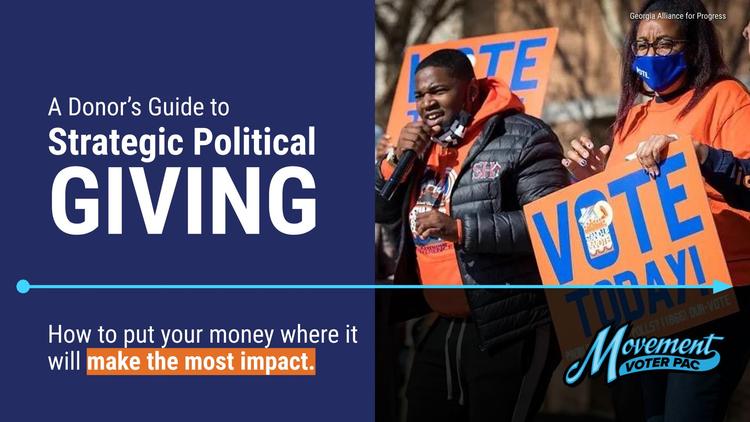 November 07, 2023
A Donor's Guide to Strategic Political Giving
With early, sustained investment in local voter organizations, we can win elections, pass transformative policy change, and build political power that grows each year.
October 31, 2023
Real Talk on 2024: What Will It Really Take to Win?
Many of us gave like our lives depended on it in 2020, and in 2022. And now we're thinking, "Really?!" with a sense of disbelief, "do we really have to do this all over again?!" But while we grapple with our feelings, the MAGA movement is gaining ground.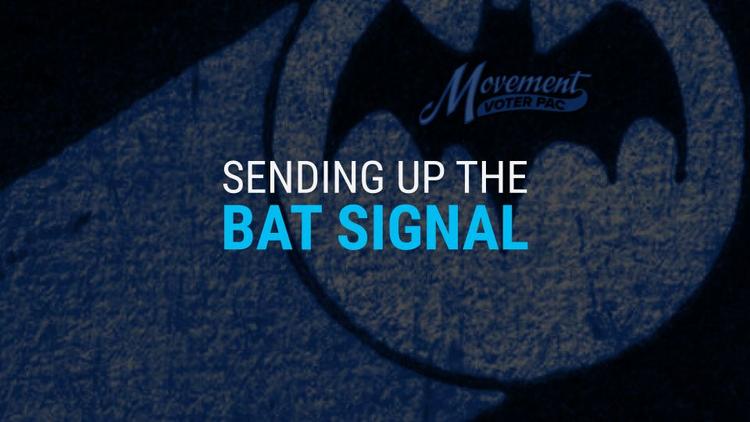 September 06, 2023
Sending Up the Bat Signal
The bad news: We have a five-alarm fire going into 2024. The good news: We can save the country and usher in a new Progressive Era.